Nowadays, enterprises are concerned about the production efficiency of production workshops, so they will try their best to make their production more convenient, not only in terms of quantity but also in terms of quality. And the lean tube turnover car is a good start. The lean tube turnover car is assembled from lean pipes and other connecting parts, which has the characteristics of convenient disassembly, flexible assembly, improved production efficiency, and time and cost savings.
The lean tube turnover car is beautiful, generous, practical, acid resistant, alkali resistant, oil stain resistant, non-toxic and tasteless, so it has the characteristics of bending resistance, aging resistance, large bearing strength, and can be stretched, compressed, torn, high temperature, so the finished lean tube turnover car can be used for both turnover and semi-finished product storage, lightweight, durable, and adjustable, especially the polyurethane casters, which have no damage or trace to the dust-free workshop floor. In addition, this turnover car is composed of lean tube and their accessories, making it easy to install and highly flexible. It can be controlled in height and size at will. It can be personalized assembled according to your imagination and your special requirements. It is widely used in the transportation, distribution, storage, circulation and processing of SMT processing, machinery, automobiles, household appliances, light industry, electronics and other production enterprises in logistics.
The lean tube turnover car has the characteristics of bending resistance, aging resistance, high bearing strength, tensile strength, compression strength, tearing strength and high temperature. It can be used for both turnover and semi-finished product storage. It is light, durable and adjustable.
Various specifications and sizes can be customized according to user needs, and can be equipped with wheels or fixed foot cups, dustproof and anti-static, with a beautiful and elegant appearance.
The general lean tube turnover car is designed and manufactured according to the dimensions provided by the customer, achieving reasonable loading and multiple row emissions, effectively utilizing the factory space, increasing the storage capacity of electronic components, PCB boards, and dust-free workshop components, and saving production costs.
WJ-LEAN has many years of experience in metal processing. It is a professional company integrating the manufacturing, production equipment sales and service of lean tubes, logistics containers, station appliances, storage shelves, material handling equipment and other series of products. It has domestic advanced production equipment production line, strong technical force and product R&D capability, advanced equipment, mature production process, and perfect quality system. The existence of lean pipe workbenches brings good news to relevant workers. If you want to know more about the lean pipe products, please contact us. Thank you for your browsing!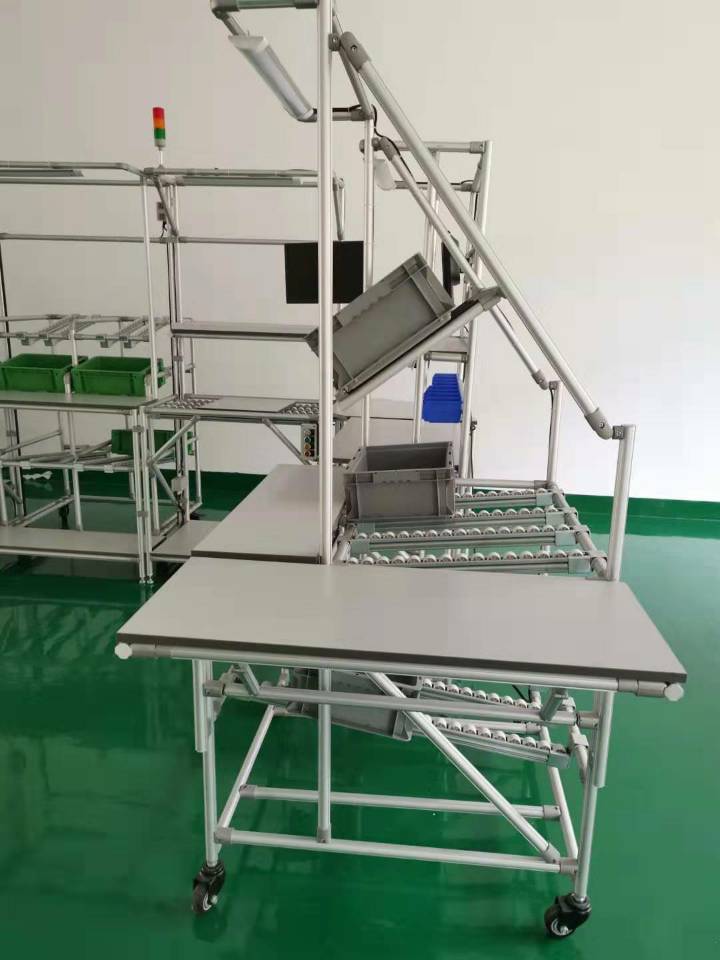 ---
Post time: May-25-2023